Wales' Most Renowned Hog Roast Caterer
Are you planning a special event such as a wedding reception or birthday party? At Hog Roast Wales we understand that you will be searching for caterers to deliver something special for your guests whilst staying within your budget – that is why a hog roast might be the ideal option. Our team from Hog Roast Wales will make sure that your guests are all well fed and taken care of, whether you are hosting a party indoors or outdoors. A hearty hog roast is the perfect outdoor dining option for any occasion, especially when paired with one of our versatile mobile menus. We offer plenty of choices to suit all tastes and diets, so please check out our menu pages to find out more.
Booking catering from Hog Roast Wales could be perfect for your event as we will work with you to do hog roasts for all sizes of party. We realise that you may only want to invite a few select people, or you may want to have over 50; either way you will want something delicious to be served. Picture one of our succulent hogs being the show stopping event of the day – your guests will be in heaven with the smell and taste.
Hog Roasts and Catering in Wales
The first step towards enjoying your first bite of our Hog Roast Wales is to get in touch with our friendly and professional team at Hog Roast Wales HQ. You can easily do this in one of three ways. We can be reached by telephone on 01691 749324 where you can speak with one of our events advisors who will be able to suggest menu options and answer any queries you may have about our catering process. Secondly, our team can be reached via email at [email protected] where we will be able to respond quickly to any requests and can even send over photos of our previous events. Finally, and probably the easiest way is to fill out the enquiry form on this webpage with your details and those of your event and we will get back to you with a free quotation the very same day- often within the hour!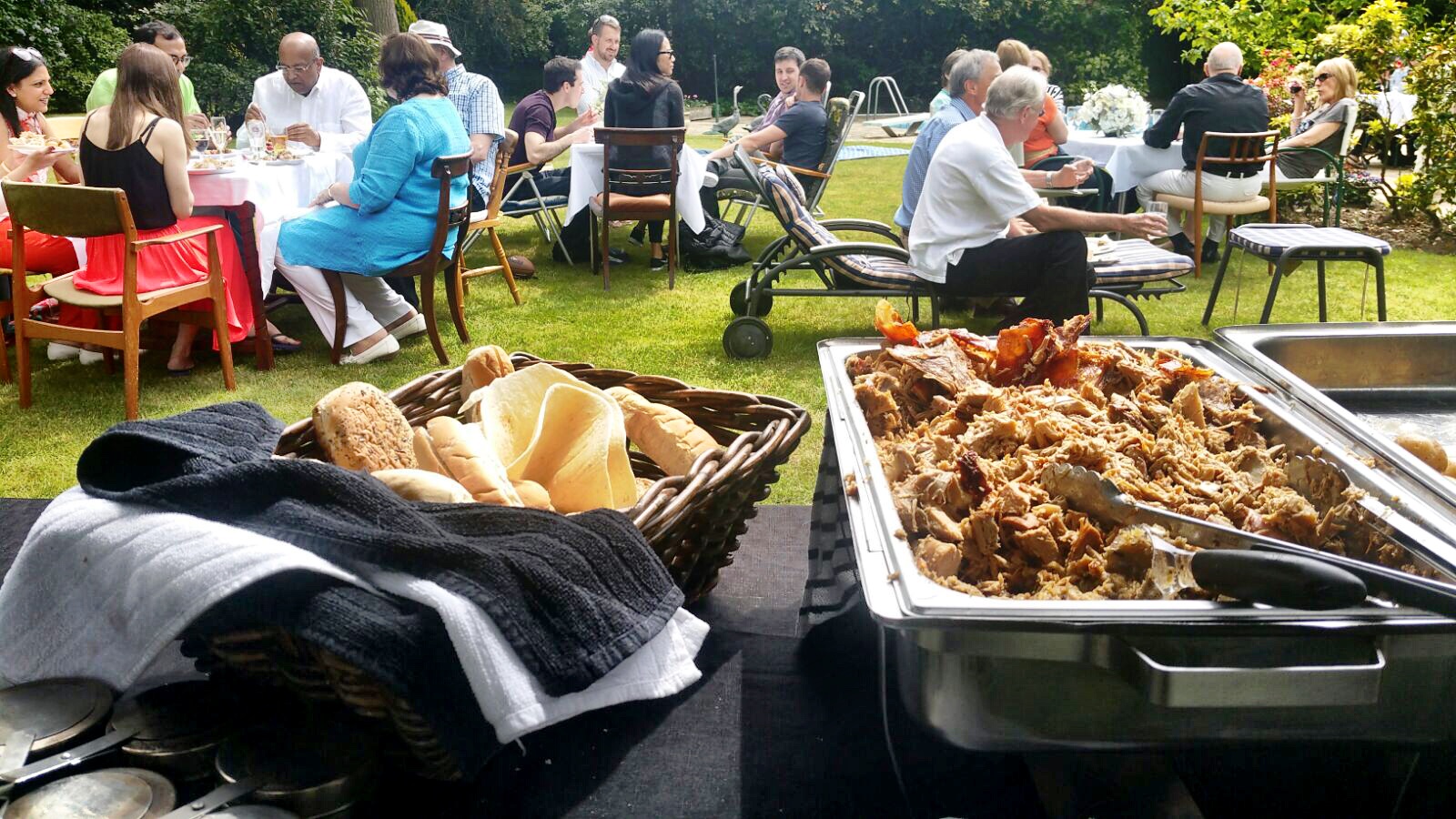 Once you have an idea of what it is you would like from us at Hog Roast Wales the next step after booking is for us to put you in touch with your own personal hog roast chef. Your chef will be on hand right from the conception of your event up until delivery and will be able to answer any catering related or logistical queries you may have. If you would like to amend or add to a menu, your chef will be able to advise on this and will be more than happy to work with you to create you dream Hog Roast Wales event.
In no time at all, the day of your event will arrive and our Hog Roast Wales team will arrive on-site nice and early to get everything set up. First things first is always to get the meat roasting away to allow it the maximum amount of time to become beautifully tender so that come serve time it simply falls off the bone. Once this is done, we turn our attentions to creating our moreish accompaniments, created using locally sourced ingredients as you can rest assured that not only do you have the tastiest meal possible but also the freshest and highest quality ingredients too. Finally, it is time to taste the food…
Affordable, Experienced Caterers
If you're celebrating a special occasion, you may prefer to hire caterers to take most of the stress off you instead of going out to dine and here at Hog Roast Wales, we're known throughout the country for providing tasty food at an affordable price. If you're planning a party or event in the future, you need to know that you've hired caterers who won't only not let you down but who also go the extra mile to ensure it's a great success. We're passionate about delivering and that's both with our food and with our service.
We use top quality, fresh ingredients and cook hog and spit roasts from scratch at your venue to produce fantastic fare that will make your mouth water. You'll see that on your guests' faces when they're digging in and enjoying seconds of our pigs in buns, the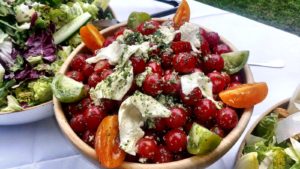 bread rolls bursting with meat, crackling and our homemade apple sauce and stuffing. We also have lots of other food options if you prefer a barbecue or even formal dining, and there's plenty of choices for any guests with dietary restrictions. Hog Roast Wales is waiting for your call, wherever in our beautiful country you're located.
We know that a special occasion is a big deal to you and your guests, which is why we do everything that we can to make your experience one of the best. Our team has over ten years of experience in safe hog roasting, and our professionalism is second to none. It may not surprise you to hear that we have had a lot of positive feedback from the many parties we have previously catered for, both big and small.
Both informal and formal meals can be professionally catered for, from buffet style food to a sit down three meal courses. If none of our menus suit your needs, then our team at Hog Roast Wales are more than happy to discuss and create a menu perfect for your event and your guests. We will do everything so you can sit back and relax and just enjoy your event, whilst Hog Roast Wales provide the food, the chef, the waiting staff, the plates, the cutlery and the gazebo.
So whether you are planning a corporate get-together or a memorable wedding reception, you can trust Hog Roast Wales to deliver. We know that you will have plenty of other details to arrange such as the DJ and chair covers, so we do all that we can to ensure that your catering requirements go without a hitch.
Hog Roast Wales And It's Beautiful Location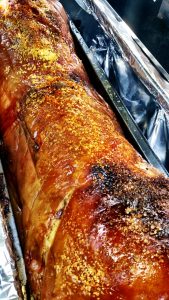 From Holyhead all the way down to Swansea, and everywhere in-between, that's where you'll find Hog Roast Wales serving our fantastic hog roast rolls. Don't worry we serve more than just hog roasts; we can supply meat and other meals for all dietary requirements including vegan, dairy free and gluten free diets. Wales is full of fascinating history, captivating Celtic legends and stunning natural beauty that you'll never want to leave. We're often ranked as one of the most beautiful countries in the world, and it's no wonder. We have spectacular views from majestic mountains, gorgeous national parks and a stunning coastline.
We have ageing castles and mystical abbeys, secluded waterfalls and ancient caves, secret beaches and even the longest zip wire in Europe. Whether you're a hiker or a sailor, a festival-goer or a sports fan, a culture seeker or a history buff, Wales has everything you need and so much more. And if you're a foodie, you'll surely be in heaven when you see the number of fantastic restaurants, cafes and pubs that we have dotted around the country.
Hiring Hog Roast Machines in Wales
Hog Roast Wales will provide everything that is needed to prepare and cook a hog roast in front of you and your guests. This generally will include the roasting machine, the gas, and the hog itself. We will be able to create a customised package for you when you get in touch with your requirements. It might be the case that you would like some additional food to be served alongside your hog roast, and we will also be able to take the number of guests into consideration.